Web Design UI/UX
WordPress / Elementor Pro
Woocommerce
Lifestyle & Product Photography
As she launched her new business selling high-vibration candles, gems and quantum crystal therapies, Clarissa needed a professionally-designed information and e-commerce website.
The website had to reflect Clarissa's vision and personality through the choice of colors and fonts, presented in a minimalistic and aerial design.
As part of my work for Althaea, I shot lifestyle photographs with Clarissa, with the aim of building an image bank to illustrate the different sections of the website. I was also in charge of shooting the different products to be sold online.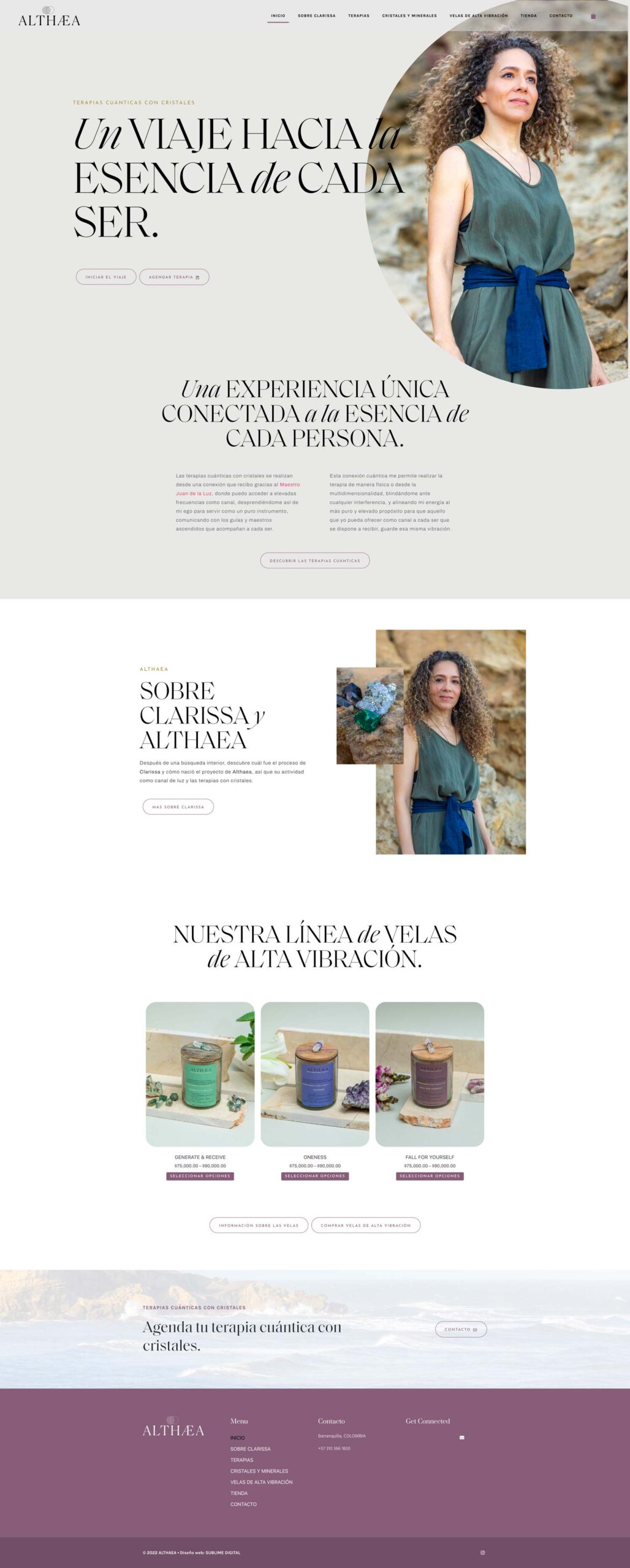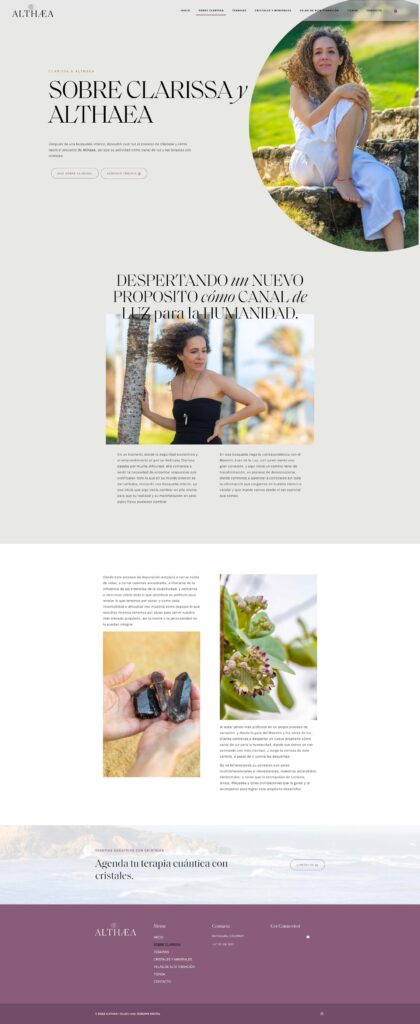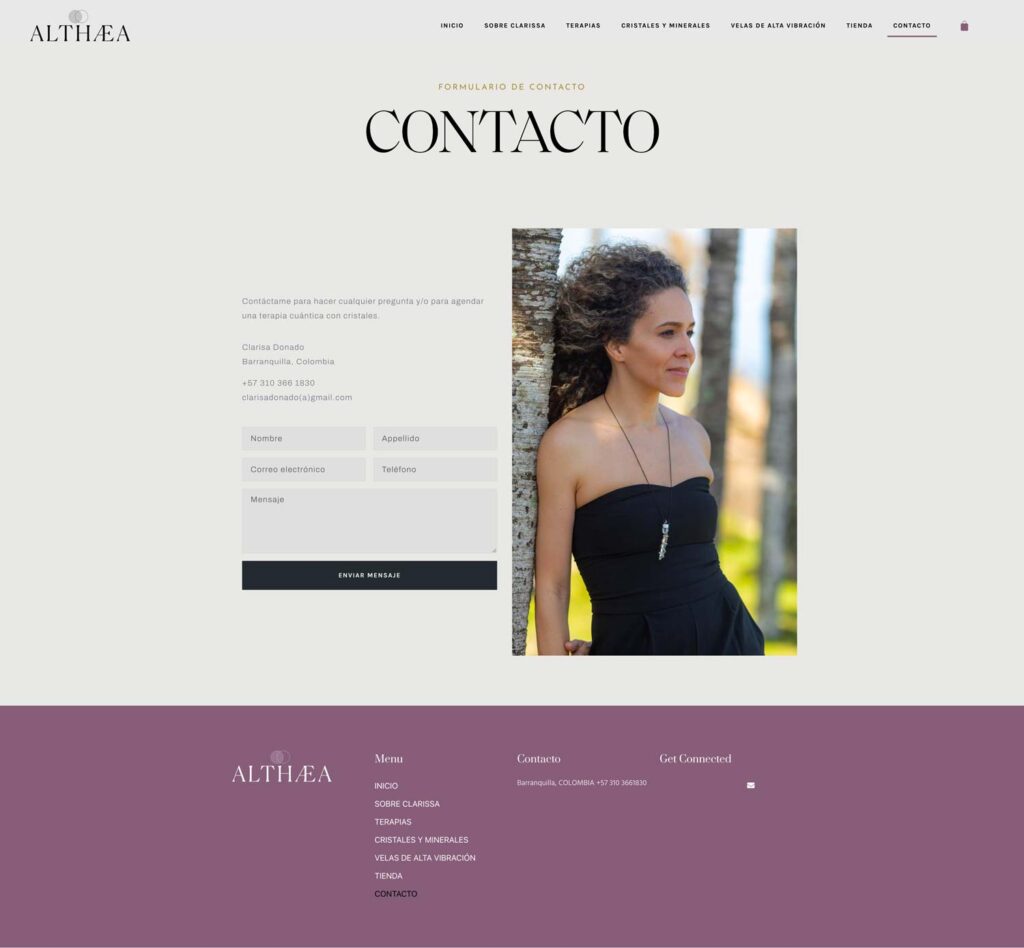 Let's start your project and get noticed!